Jake and I met in the summer of 2015, at 30 and 27. He was working as a fluid engineer an hour away, in an oil town. I was living in the suburbs, working as a half time librarian and enjoying a break from substitute teaching during the financially leaner summer months. We met online, during a time when the stigma had lifted just enough to make it ubiquitous, but not quite so much that everyone had become utterly jaded and exhausted by the entire process. Compared to the modern woes shared by my single friends, it seems 2015 was something of a Golden Age for online dating, when the majority of people approached it with some genuine sense of purpose. After all, if you were going to risk a coworker finding your profile, you were at least going to try to meet someone.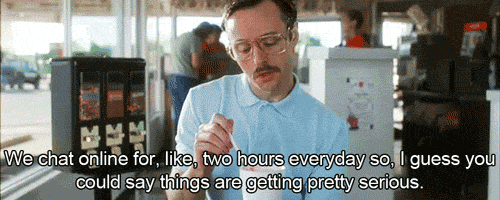 From the beginning, things with Jake were… uncomplicated. Essentially strangers, there was no immediate "spark" or "love at first sight" moment between us, because we weren't the leads in a paranormal romance novel. I thought he was funny and had pretty eyes. I liked his beard. He thought I was cute and smart. We talked long enough for the restaurant to close for lunch and he texted within the next couple of hours to tell me he had a good time. We didn't kiss until our sixth date, what with him having been my literal second of most things and eventual first of quite a few. He met my parents on my birthday and I met his on Halloween. I said I love you at four months and he immediately said it back. We first slept together after eight months, when we went skiing in New Mexico. That was the same weekend we hypothetically discussed marriage. By one year, we were making serious plans and that Thanksgiving, I had a ring. A week later, we'd set a date.
Just kidding… I was totally a prude.
We were married just shy of two years after that first date and bought our home a year later. Aside from the election year of back-to-back pandemic IVF cycles, followed by that time I almost died in childbirth, our relationship has gone pretty smoothly.
We're genuinely happy.
We are each other's best friends.
There is no one I'd rather see every single day, beyond my baby girls and my Gramma.
Still, quite often, he drives me absolutely mad.
As a former 23-year-old divorcee from a terrifying relationship, I can honestly say that I have never considered leaving Jake. I know what a bad marriage looks like and this ain't it. That doesn't mean we don't fight. We met as whole people. We weren't clueless youngsters from a Nicholas Sparks novel, embarking on an adventure together, with no idea what lay before us. We were grown adults possessing clearly set ideas about how the world works and the best way to approach it. We were and are both stubborn, opinionated, insufferable know-it-alls… and sometimes we clash.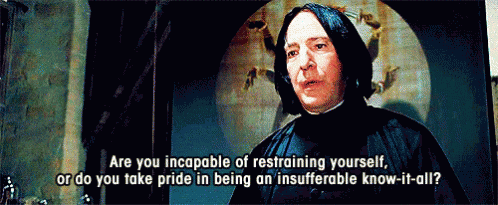 Indeed, we do take pride in it.
Last night was just such a time. There's no need to share the details of the fight, as I'm usually a firm believer that one shouldn't air their dirty laundry in public, but I can assure you, Jake was in the wrong. I was the victim of course… though there may have been a throw pillow hurled in his direction, before I tearfully left to take a walk around the neighborhood. As I walked, pregnant and hormonal, I thought of all of Jake's flaws. He's stubborn, pushy, has the pride of ten men, and may or may not be a robot completely incapable of human emotion. Then I thought of all of my flaws. I'm often neurotic and high-strung, stressing out easily over inconsequential details. I, admittedly, have a flare for the dramatic and cry easily. Then, I acknowledged that combined, these flaws… actually complement each other quite well. Where I'm unsure and anxious, Jake is confident to the point of arrogance. In the midst of my stress, he's always there with that Texan drawl, assuring me that "It'll be alright". While he takes few things too seriously, I highlight their urgency, sometimes quite necessarily. While he sits stoic, I rant about the injustice of the world. Despite our flaws, despite the fact that other people often wonder how, we do still fit. He is the string to my kite and remembering that, I began to think of all the reasons I love my husband.
He's hardworking.
When Jake left oil, at my request, he started at the literal bottom working on sewer lines for the City of Cherokee. He made eleven dollars an hour, at a time when I was making more than double that, despite having a bachelor's degree in hydrology and several years of oilfield experience. He took call shifts and worked all-nighters and never once complained or acted like it was beneath him. He spent his weekends helping his parents on the ranch. Even now, he spends a good deal of his time off doing chores around the house, helping me fulfill whatever grand new vision I've formed. He is truly the hardest working individual I've ever met.
He's ambitious.
Five years after taking his $11 per hour position, Jake has a lengthy title that, summed up, means he's the stormwater manager for the entire city. He spends his days explaining to engineers why their building permits were denied and rebuffing their attempts to resolve the whole "misunderstanding" with a sexist joke and a good ol' boy handshake. He draws up plans, gives presentations, prepares for audits, and fights for budget items. Were I still working as a librarian, he would officially be making more money, just as I wagered he would five years ago. There have even been talks of him eventually becoming the director of public works. He will always strive for more. In the process, he'll always take care of his family.
He's responsible.
One of my requirements when dating, was to find someone who didn't need me to be the grown up in the relationship. I didn't want to have to budget someone else's money and time, pick up after them, or nag them to do household chores. Sticker charts are for children, not adult men. While Jake and I sometimes disagree about which chores take priority, idle is not a word one could use to describe him. He is always working on some project, digging drains in our yard, tilling the garden, filling in holes the dogs dug, installing a closet kit or building shelves for the girls' new bedroom. Not once in our marriage have I ever felt like he consistently failed to do his share.
He's even-tempered.
On our third date, Jake and I met at a Fourth of July festival. He was at least thirty minutes late with no prior explanation, because his cell phone had died. I had seriously considered going home, but with no other holiday plans, I decided to stick around at least until it bordered on truly pathetic. When he arrived, I was flustered and awkward, having worried I'd been stood up again, so I forgot the blanket I'd brought to lay out until we were halfway to the other side of the park. I expected Jake to be annoyed at having to turn back, but he seemed entirely unphased. Growing up in a volatile household, this was a balm to the senses I'd never deliberately sought. Since the beginning, Jake has been cool-headed, rarely raising his voice or even getting angry. This stoicism occasionally presents itself as a lack of emotion or feeling overall, but day-to-day, it's quite comforting to know that this marriage only includes one irrational partner.
He's funny.
I'd met stoic, even-tempered men before Jake, but they all seemed to take themselves too seriously. Jake takes nothing seriously. While that sometimes drives me a little crazy, it works to my benefit as well. The man is nearly impossible to offend. I've only managed it once, when he came out dressed for his family's Thanksgiving in a rodeo vest and cowboy hat. I'd never attended a holiday with him, so I didn't realize this was how everyone in his family of cowboys and rodeo performers dressed for nice gatherings. In hindsight, I probably shouldn't have offered to put on my Buzz Lightyear costume. Yet, in five years, that's the only time I've hurt his feelings. As obnoxious as his borderline arrogance can be, Jake is confident enough for the most self-deprecating of jokes. He can laugh at himself, which makes it sting a lot less when he laughs at my own blunders and antics. I, myself, am not typically known for my gravity, which makes for a delightful marriage. Jake and I don't even drive with the radio on, instead opting to talk and joke until we laugh ourselves sick. Being married to him is just fun. I love that my girls will witness that.
He's a fantastic dad.
Growing up, my parents loved me. They just weren't very good at it. As a result, I've sometimes doubted my ability to be the mom I hope to be, but I have not for a moment doubted Jake as a father. He's never shied away from feedings, tantrums, or dirty diapers. Since I've been pregnant, I've struggled in the mornings, only recently able to get up with him. He's taken on getting the girls fed and settled in their play yard before he leaves work for several months now. It's not just the duties of parenthood at which he excels, though. It's also the joys. Jake comes home for lunch every single day, cheerfully getting the girls up from their nap and helping to feed them, often taking the lead depending on how I feel or if I'm working on something else. When he comes home, it's clear he can't wait to see his little ladies, letting them crawl all over him, stealing his hat, badge, and phone. He loves being a father and he's really good at it.
He's masculine, without being chauvinistic.
When I was dating, I made a lot of exaggerative jokes about requiring a classically masculine man. A Real Man was Louis from Interview With a Vampire, crying one tear every thousand years. If he wasn't a better shot than I was, he wasn't a Real Man. Real Men didn't drive sedans, but pickups. I'm sure I could search the early days of this blog for more examples. This was all hyperbole, of course. I've met some great guys who fit none of these descriptors. Manicured, well-pressed men just never did it for me. The catch, however, was that the men I described often came with antiquated, even downright offensive ideas of gender roles… until I met Jake. Jake cooks the majority of our meals. He never balks at changing a dirty diaper or cleaning a toilet. When I was working full time, he respected a career that most men I'd met openly mocked and we split the household chores 50/50. He's not exactly one for flowery words, but now that I'm home, he frequently mentions how much we all benefit. He doesn't belittle my contribution as a stay-at-home mom, make me qualify my time, or attempt to control our finances. I've also still never seen him cry and he's a better shot than I am. Oh, and he drives a pickup.
He has never, not once, asked me to change.
My entire life, I've never quite felt like I belong. It's difficult to say that without unintentional Breakfast Club emphasis, but I mean it without drama or angst. I've always operated on a slightly different frequency than everyone else, often unamused by popular comedy or overly interested in odd topics. I like to be around people, but get anxious around too many. I'm a homebody, but I never stop talking. I prefer crafts to sports, but frequently roll my eyes at what passes for art. I'm too conservative for liberal circles, too liberal for conservative circles, and too opinionated to keep my mouth shut. I've zero interest in the personality tests that attempt to make me feel better about such attributes and will overzealously cite studies about how they're complete and utter hogwash. I'm too quiet at times, too loud at others. I always choose the wrong moment to share that anecdote about Pablo Escobar's hippo menagerie taking over Columbia.
In the last seven years, though, I've realized that all of this is okay. I don't need to fit in with the mean girls of my twenties. I don't have to pretend to possess a political bent when I don't. It doesn't actually matter if I bring up the legalization of marijuana with the wrong audience. Jake has never once asked me to change anything about myself. From my weight, to my hair, to my volume, to my beliefs, to my interests, to my poise, to my temperament. Jake has never criticized me or been embarrassed by my awkwardness or clumsiness. He's never asked me to be anything other than exactly who I am, so the least I can do, is offer him the same courtesy and love him, flaws and all.