My new year's resolution for 2020 was to read a minimum of 52 books, at least half of which I could reference in casual conversation without making people uncomfortable… so, not rereads of poorly written romance novels… sorry Kristen Ashley. Since I've never actually read most of the classics I was assigned in high school and, as a teen librarian, my main customers were still being forced to do so, I figured I'd make all 26 classics. I finished them just after my girls were born, with a six month delay due to the headaches caused by infertility medications… and I quite enjoyed myself. In fact, I've continued reading classics, though not in such abundance. Those included, I still only violently hated one and generally disliked a second one, as you can see in my review of books 1-7 and 8-13. I'll also link books 14-19 as I successfully completed not only my goal to read 26 classics, but to review them. After two and a half years, I present my final installment in this series, books 20-26.
20. Something Wicked This Way Comes, by Ray Bradbury ⭐⭐
I read Something Wicked This Way Comes right around Halloween, as it features a carnival that's come to the hometown of two young boys, Will and Jim, on October 23rd. Excited by the arrival of such an attraction, the boys quickly realize this is not just any carnival; but one peopled by sinister beings, who operate a mystical carousel, which possesses the ability to age people forward and backward.
Having discovered the truth about the carnival, Will, Jim, and Will's father, Mr. Halloway, embark on the adventure of their lives, attempting to save themselves and eventually the townspeople from Mr. Dark, or The Illustrated Man. Mr. Dark, the leader of the carnival, is a powerful wizard who comes around every generation to prey on the community with the help of his minions. In a somewhat hokey conclusion, the trio manages to defeat the festival fiends through cheer and laughter and all is well.
Something Wicked This Way Comes was likely the perfect coming of age story for a young teenage boy in the early 1960s. A woman in her thirties in 2022, however, I had some trouble relating to the innocently rambunctious and brave spirits of Will and Jim. That's not necessarily a fault on the part of Bradbury. It is wonderful to read an empathetic protagonist, regardless of gender, such as Harry Potter or Katniss Everdeen, to remind us that, on some level, we're all experiencing the same thing. However, the unique realities of growing up male versus female, which Bradbury attempts to portray, are equally valuable perspectives for young readers. The trouble with Something Wicked This Way Comes is in its failure to live up to my standards for a classic novel.
Upon Googling what makes a classic a classic over the years, I've found all sorts of pompous, trite, and self-righteous definitions, none of which ever resonated with me. Only after having read nearly 30 of them over the course of a year and a half did I finally decide on one of my own. While there's something to be said for quality of writing, at it's most basic level, a classic is a story whose themes transcend time and societal norms. While few can relate to the lifestyle of the Regency period depicted in Pride and Prejudice, we can all all empathize with the feeling of having misjudged someone, to our detriment or theirs. As much as I disliked The Lord of the Flies, I could acknowledge the validity of some of its references to human nature. Something Wicked This Way Comes, however, serves as more of a snapshot in time. I'm not sure how apparent it would be, had I not spent years working directly with its target audience, but it is one that I feel this story fails to accurately represent.
Will and Jim depict a level of youthful innocence that was quite common in the media of the time, but which I'm not sure ever really existed. While this might be a fun story for a child of eight or nine, it's quite the sanguine portrait of an age most people remember as being quite difficult. Even Mr. Halloway's longing for his youth fails to consider its trials. While his character does have twenty years on me, at fifty-four, Charles Holloway spends the entirety of this story looking at childhood through rose-colored glasses, fantasizing about taking a few trips around the magical carousel in reverse. In the end, it's not an understanding or remembrance of the trials of adolescence that even deter him, but an acceptance of the fact that his peers would resent his sudden vitality. As a woman nearing 35, I must say, were I given the ability to be physically 24, while remaining financially, professionally, and emotionally 34, my peers could go kick rocks.
Something Wicked This Way Comes wasn't a bad read. It was a delightfully spooky children's adventure, perfect for the Halloween season. I'd share it with my son, when he's eight to ten, though likely not much later. Even having worked with preteens/young teens and nearing something of a milestone birthday, I found its themes and characters particularly unrelatable. I award two stars, because I can't say it truly warrants the title of "classic."
21. Jane Eyre, by Charlotte Bronte ⭐⭐⭐⭐
When I was 22, I found myself in an elevator with a couple of classmates discussing which Bronte sister they preferred. The moment I heard the airy words "I'm more of an Emily than a Charlotte," I vowed to never read a work by either of the Brontes, for fear it would make me as insufferable as these two, who'd repeatedly presented themselves as pretentious snobs in class. It was a petty declaration, sure, but it was also one I stood by for more than ten years and that took dedication. I was, therefore, admittedly hesitant to read Jane Eyre, even though I'd truly enjoyed Emily Bronte's Wuthering Heights. Now more than ever, I find this to be the greatest deterrent for most readers, when it comes to classic literature. People are terrible at selling their favorites, almost incapable of doing so without condescension and self-importance. Instead of discussing the titles, they emphasize what it means to have read them. Instead of focusing on the storylines and themes, they get stuck on imagery and perceived hidden meaning. Essentially, they ruin the fun. While I wouldn't exactly call Jane Eyre "fun," I can honestly say that its title character was one of my favorites in classic literature.
Jane Eyre tells the tale of orphaned Jane, who lives with her cruel and abusive aunt and cousins, until she's sent away to an arguably harsher boarding school. When her difficult tenure as a student ends, Jane spends the next two years as a teacher, ultimately finding a position as a governess, under the employee of Mr. Edward Rochester at Thornfield Hall. Here, she cares for Adèle, who is eventually revealed as the abandoned daughter of a former French mistress, though Edward does not believe himself to be her father. I won't ruin the convoluted tale as Jane attempts to stay true to herself while falling for Mr. Rochester, but it was complex and original, particularly for the time. In fact, Jane Eyre serves as the origin point for the cliché "person hiding in the attic/walls" trope we now see so often in thrillers and horror. Who knew?
… probably pretentious English majors, to be fair.
At nearly 600 pages or 19 hours, Jane Eyre is tedious at times. Yet, out of 26 classic novels, I felt only a few female protagonists were developed enough to earn the title of "heroine." Written at a time when women were primarily Madonnas or whores ::cough:: Anna Karenina ::cough::, Jane was a refreshingly complex lead, as she struggled to find a balance between her own strong-willed personality and what was considered appropriate and respectful for the time. Jane struck me as the possible inspiration for Alcott's Little Women, attempting to stand up for herself, speak the truth, and also tow the line of propriety. She was independent, intelligent, hardworking, and didn't expect handouts or a fairytale when women in literature were hopeless romantics, at best. Jane loved Edward for his character, not his wealth, and proved it in more ways than one. For a year and a half, I read stories of damsels, femme fatales, harlots, and just plain old background music for the conversations of Very Important Men. Jane of Jane Eyre ranks with Wilhelmina Harker of Dracula and Elizabeth Bennet of Pride and Prejudice. They're the real MVP's.
22. A Christmas Carol, by Charles Dickens ⭐⭐⭐⭐
The first year Jake and I were together, I was shocked to discover that his favorite movie of all time was A Muppet's Christmas Carol. This was an oil man who wore a cowboy hat without irony or falsehood. His duplex consisted of a broken couch, a plywood "coffee table" he and his buddies had cobbled together during his college years, a glass end table, a recliner, and a bed. A deer head, a mirror with an etching of some deer, and a framed photo of a deer comprised his "decor." That's it, y'all. He had no table or chairs, just an ancient microwave and coffee pot, in which he used paper towels as filters. Hmm… perhaps there was some merit to his affection for Ebenezer Scrooge.
… and his favorite movie of all time starred Kermit the frog.
It feels superfluous to recount Charles Dickens's A Christmas Carol, but I'll proceed. Ebenezer Scrooge stars as a bad-tempered miser who hates Christmas, on a bitter cold London Christmas Eve. Scrooge goes to bed content in his tight-fisted ways, only to wake to the first of three spirits, the Ghost of Christmas Past, who shows him where he's gone wrong. Next comes the Ghost of Christmas Present, sharing what Scrooge is missing in life as a curmudgeon and the troubles he could ease. Finally, he's visited by the Ghost of Christmas Yet to Come, who reveals Scrooge's own funeral with not a single mourner. On Christmas morning, Ebenezer Scrooge awakes, determined to change his ways and immediately sets about doing so.
A Christmas Carol was published in 1843, yet feels as though it's been told, in some fashion or another, since the beginning of time. It is, perhaps, one of the most relatable classics ever written, since there's not a soul on earth without regrets, a desire to change in the present, or hope for a better future. While different forms of art have taken liberties with Dickens's original story, no rendition quite holds up to the original. Considering there have been nearly 200 years to attempt such a feat, that's quite impressive. In fact, this makes me want to read more Dickens, despite the general modern distaste of his writing from Americans who were forced to read him in high school. Short and simple, a marvelous Christmastime read, I give A Christmas Carol four stars.
23. The Handmaid's Tale, by Margaret Atwood ⭐⭐⭐
Since there seems to be no official consensus on what makes a classic a classic, I chose to include one modern classic, The Handmaid's Tale. Having read this book in 2020, before the overturning of Roe vs. Wade, it seemed controversial, but not overly so. Still, I was hesitant to choose a politically divisive title, when as a general rule, I tend to avoid politics on this blog.
The Handmaid's Tale is told entirely through the perspective of a handmaid denied her own name and known only as Offred (Of Fred) in the dystopia of Gilead, the totalitarian society that was once The United States. Amidst a rampant fertility crisis, handmaids have been taken by the wealthy elite and forced to bear their children, through a disturbing monthly "ceremony" of rape. Through Offred's eyes, we see her life before Gilead, when she had a husband and daughter, neither of whom she knows the whereabouts. Offred longs to escape, as she thinks her friend Moira has done, but doesn't dare, instead forming an emotional bond with her Commander out of desperation and lack of choice. Offred soon realizes that Moira didn't exactly flee to the life she'd hoped and her options are even more limited. Forced to conceive, she begins an affair with actual feeling and is not sure if this will lead her to escape or ruin.
Despite current tensions claiming otherwise, The Handmaid's Tale, simply put, is dystopian fiction. As with Brave New World, 1984, and Alas, Babylon, it was built on modern themes and trepidations of where the world is headed, but unless read with a hyperbolic fear of the current state of politics, The Handmaid's Tale is just as far-fetched as its predecessors. Of course, there are plenty of people on the extremes of the political wheel who feel all of these titles are coming to fruition in some way or another, comparing Offred's story with both abortion rights and surrogacy. Not being one of them, I found it disturbingly enjoyable, but your mileage my vary.
One of the primary criticisms I've read and heard of The Handmaid's Tale is that it's dry. I find this to be a valid assessment of most classics, when compared with the literary hits of present day, because the competition for the attention of the target audience has never been so fierce. Published in 1985, Margaret Atwood's most famous title seems to start in the middle, requiring several chapters to fully grasp what's happening. Whereas I might have found that tedious at one time, this project has broadened my outlook, because I rather enjoyed the challenge of trying to put the pieces together, almost as much as the bleak picture they created.
As a character-driven reader, I appreciate tales of complex individuals, who are neither wholly good nor bad. This element does feature in this story, though it could have been more prominent. The Commander is, of course, a rapist by today's measure, yet shows compassion and even affection for Offred. His wife, Serena, is the devil, but her actions are driven by a desperate yearning for a child, any child. Moira finds a way out of her circumstances, but her ending is hardly desirable. Since we're never privy to anyone's thoughts but Offred's, we never fully understand the motivations of these individuals or how they feel about the world in which they live. Offred herself so longs for the past, while attempting to bear her torturous present, that Atwood never really expands on her immediate feelings. As a writing choice, the mystery makes sense, but as a reader, it did leave me wanting.
While I'm aware this is a series, reading it while struggling with infertility, I wasn't in the mood to continue Offred's story at the time. Pregnant, I don't wish to continue it now. One day, however, I'd like to revisit and see if The Handmaid's Tale still only warrants three stars.
24. To Kill a Mockingbird, by Harper Lee ⭐⭐⭐⭐
To Kill a Mockingbird was actually one of my earlier picks, which I seem to have forgotten to review. It was a title chosen at the most ambitious point in my project, because I was truly dreading it. I'm not even sure if To Kill a Mockingbird was assigned to me in school, if I was forced to watch the movie while substitute teaching, or both. All I remembered prior to my 2020 read was that it was mind-numbingly dull and I loathed Scout, because I've said it before and I'll say it again: even as a stay-at-home mom who loves her day to day life, I don't like children... unless required to by some kind of evolutionary or spiritual programming. My introduction to Scout Finch, via the 1962 film, came long before either of these exceptions and I was not looking forward to a second impression.
To Kill a Mockingbird takes place in the years 1933-1935, as a first-person account from six-year-old Jean Louise Finch, known as Scout. The story is something of a coming of age novel, as Scout grows from a mouthy tomboy to a still begrudging young lady, unwilling to adhere to the strict standards of femininity shared by the older female characters demanding she tow the line. While it also explores themes of masculinity, through Scout's middle-aged father Atticus, older brother Jem, and neighbor friend Dill, To Kill a Mockingbird is primarily known for it's discussions and plot revolving around race. Told alongside the shenanigans of Scout, Jem, and Dill trying to befriend their reclusive neighbor, Boo Radley, is the story everyone recalls. Atticus, a lawyer, chooses to defend an obviously innocent black man named Tom Robinson, who has been accused of rape, despite the objections of the town and even Atticus's own family.
Out of all the classics I read, To Kill a Mockingbird is probably the book that surprised me the most. I honestly loved it. While I still have little faith that I could sit through the movie without yelling at young Scout, reading a story from the perspective of a little girl is far more relatable than watching her on screen. In first-person narrative, Scout's antics went from obnoxious to nostalgic. I could remember thinking the way Scout did. I wasn't putting up with a stubborn and disobedient child, but recalling what it was like to be one. Similarly, on page, Atticus wasn't dull and preachy, but stoic and wise. He might not have been the father who played ball in the yard, but he taught his children valuable lessons about living with honor, while still standing against the injustices of a world that doesn't.
While the court room scenes of To Kill a Mockingbird were indeed a little dry, they held up better in the book than on a black and white screen. The movie is not poorly done. This book just doesn't translate well to film. While the written work stars dynamic, flawed characters, a compelling narrative relatable to both men and women, and a realistically infuriating ending, without Harper's narration, all of that falls flat on screen. As a remarkable depiction of youth, societal gender roles, the good and bad of small town living, and racial injustice that will keep you up at night, I give To Kill a Mockingbird four quite unexpected stars.
25. Tess of the D'Urbervilles, by Tom Hardy ⭐⭐⭐
I am a self-aware person with no ability to lie. In fact, I tend to overshare to my detriment and readily admit that while the Twilight movie taught me the correct pronunciation of "irrevocably," its adult counterpart, Fifty Shades of Grey, taught me of the existence of Tess of the D'Urbervilles. In May of 2021, well past my self-imposed deadline of one year, just weeks out from having my twins, I was beginning to run out of classics. So many of the suggestions were unheard of or notorious for their length. As much as I enjoyed this project, I really wasn't up for Les Miserables or War and Peace. So, having watched Fifty Shades of Grey numerous times for the cheesy romance (in spite of poor Jamie Dornan clearly reciting the rosary in his head during all of those painfully awkward sex scenes), I decided on Anastasia Steele's favorite. While I didn't enjoy the Fifty Shades book series, I was curious about the proposed allegorical reference to Thomas Hardy's most famous novel, particularly the following quote:
"Why didn't you tell me there was danger? Why didn't you warn me? Ladies know what to guard against, because they read novels that tell them of these tricks."
I supposed this was as good a choice as any. Yes. That is the kind of scholarly process that went into my selections.
Tess of the D'Urbervilles stars Tess Durbeyfield, an innocent and utterly spineless country girl with absolutely wretched parents. After covering for her drunken layabout father one night, Tess feels responsible for the unfortunate death of the family's only horse and agrees to meet with a potential wealthy ancestor, Mrs. d'Urberville to "claim kin." Not realizing that the late d'Urberville only claimed the name to cover his own roots, Tess is taken in by Mrs. d'Urberville and her son Alec, who one night rapes her. That is the meaning of the above quote, which Christian sends to Ana with a first edition of Tess of the d'Urbervilles, folks: a warning that she might get raped.
The following summer, Tess has her rapist's baby, who dies soon after.
For fucking realz, y'all.
A few years later, Tess has fallen in love with a young minister, Angel Clare, while working as a milkmaid where no one knows her past. Ever the Mary Sue, she feels she cannot marry without revealing the truth, yet Angel tells her they can confide in one another after their vows… which he does, admitting that he was once the willing participant in an affair with an older woman. Tess feels that Angel will surely understand and tells him of her own tragedy, only to be discarded for her disgusting part in her own rape. After years of living apart from her husband, a repentant Alec finally convinces Tess that her true love will never return. The two marry, as Tess's only option to save her miserable family, only for Angel to show up to reclaim his bride. For the very first time in the 600 page novel, Tess stands up for herself and stabs Alec to death in a moment of glorious off-page revenge. After five days of bliss with Angel, she's arrested and eventually executed, having secured his promise that he'll marry her younger sister and care for her undeserving family.
There really is no way to summarize this book without blatant spoilers, if the intent is to discuss it. I'm sure it appears as though I hated Tess of the d'Urbervilles, but I quite enjoyed it. As much as I love romance novels, historical has never been my jam, simply because the suspension of disbelief is just too great. Not only am I supposed to believe that the handsome, vaguely wealthy hero is into the relatably plain heroine, I'm also meant to accept that he's not a hairy, toothless, brute who only bathes a few times a month. It's easy enough for authors to skip over basic grooming, dental care, and hygiene, of course. While I'm no historian, the Bridgertons are just a wee bit too understanding and respectful of the women of their day for believability. No, real men were often Alec d'Urberville: charming, seductive, classist, rapists. Others were Angel Clare: hypocritical, self-righteous, narrow-minded, cads.
While I'm sure there were men of honor in the late 19th century, I appreciate Thomas Hardy's snapshot in time. Just as we long for the music and fashion of the 80s, while forgetting the AIDS epidemic and casual racism, sexism, and homophobia, we tend to look at Simpler Times through rose-colored glasses. Austen and Alcott paint a romantic picture of a dreadful time, while Hardy's chronicle is just deeply disturbing. Tess exists in a world where family is everything, even when it's not much. She's beholden to lazy, thoughtless, selfish parents, and the children they carelessly bring forth. She's the victim of both classism and sexism in her rape, as her standing as a woman of lower class leaves her not only with little credibility, but a societal acceptance that it's somewhat her fault. Unlike the Bennet sisters or the March girls, Tess's dedication to purity, goodness, and truth is her Achille's heel. Were she more selfish or deceitful, these tragedies wouldn't have befallen her and she'd have had a better life.
Before reading 26 classics in 18 months, I'd often assumed those with a romantic focus to be sappy and predictable. Thomas Hardy utterly debunks that assumption with a gritty image of the world and a bleak, hopeless approach to the fate of a good woman. The Wednesday Addams in me loved it. I give Tess of the D'Urbervilles three stars.
26. Sense and Sensibility, by Jane Austen ⭐⭐
Having read and loved Pride and Prejudice, I decided on another Austen novel as my final classic in my list of 26. I chose Sense and Sensibility, assuming it would be as light and entertaining as its chronological successor.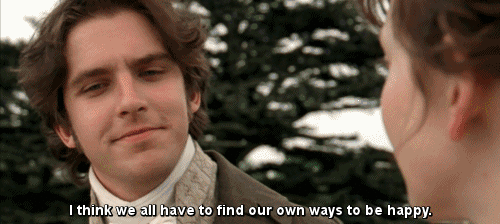 Sense and Sensibility tells the tale of Mrs. Dashwood and her three daughters, Elinor, Marianne, and Margaret, after the recent demise of their father. The second wife of Mr. Dashwood, Mrs. Dashwood is ultimately overlooked as his property changes hands, in favor of the son from his first wife and his greedy bride, Fanny. During their brief stay in their former home, Elinor becomes quite smitten with Fanny's brother, Edward, much to Fanny's distaste. Soon, the Dashwoods relocate to a cottage owned by a cousin, where they meet 35-year-old bachelor Colonel Brandon, who is taken with Marianne.
Uninterested in a man so much her senior, Marianne becomes swept away in a romance with the charming and ultimately deceitful John Willoughby. Through a complicated series of events, it's revealed that Willoughby is engaged to another woman and intentionally led Marianne on, as one of many. Heartbroken, she realizes that Elinor's quiet, slow burn relationship with Edward, which has been progressing in the background, has far more merit to it than one of passion and drama. In time, she begins to see Colonel Brandon for the man he is and each girl gets their happy ending.
Folks, I truly loved Pride and Prejudice. I expected to hate it, after years of hearing book snobs gush over it, but found it to be charming, funny, and starring relatable characters. I expected similar magic from Sense and Sensibility. Sadly, it came up short. While I can appreciate the overall titular themes, they felt preachy without the dynamic characters of Austen's later work. In fact, Sense and Sensibility often felt like the rough draft of Pride and Prejudice. Elinor Dashwood's sense came across as a shadow of Jane Bennet's demureness. Similarly, Marianne's sensibility could be seen in both Elizabeth and Lydia, as she unfairly judges an honorable man and allows herself to be charmed by a more insidious one.
Not only did the characters themselves pale in comparison to Jane, Elizabeth, Charles, and Darcy, but the story did as well. I found that the supporting storylines of Sense and Sensibility failed to add color and depth, instead creating distraction and confusion. The side characters were one-dimensional and forgettable, at best, while transparently existing only to further the plot, at worst. Having listened to the audio, I caught myself repeatedly rewinding portions to figure out who was talking with and about whom, because none of these people had distinct voices, and I don't mean that literally. Whereas Pride and Prejudice seemed to tell a tale that transcends time, Sense and Sensibility came across as a one that was cautionary, while also somewhat shallow and forgettable. A part of me wonders if I'd have appreciated it more, had I read it first, but another part of my knows it would have likely been my last attempt at Austen. A fair effort, but certainly not her best work, I give Sense and Sensibility two stars, maybe two and a half.
I did it!
After a year and a half of reading classics and an additional year to write the reviews, I completed my goal to both read and review 26 classics! Once a librarian who never understood the appeal of classics, as you can see, I surprisingly enjoyed most of them. Here's the breakdown:
⭐⭐⭐⭐⭐
Dracula, by Bram Stoker
Flowers for Algernon, by Daniel Keyes
Pride and Prejudice, by Jane Austen
Frankenstein, by Mary Shelley
⭐⭐⭐⭐
In Cold Blood, by Truman Capote
Of Mice and Men, by John Steinbeck
Metamorphosis, by Franz Kafka
The Jungle, by Upton Sinclair
Alas, Babylon, by Pat Frank
Lord of the Rings: The Fellowship of the Ring, by J.R.R. Tolkein
Anthem, by Ayn Rand
To Kill a Mockingbird, by Harper Lee
⭐⭐⭐
We, by Yevgeny Zamyat
The Old Man and the Sea, by Ernest Hemingway
The Pearl, by John Steinbeck
Brave New World, by Aldous Huxley
1984, by George Orwell
Wuthering Heights, by Emily Brone
⭐⭐
Lord of the Flies, by William Golding
Sense and Sensibility, by Jane Austen
⭐